HELLOOOO,

This time will be introduce the best vacation in Guilin, one of the city in northest GuangXi province.
YULONG RIVER

Yulong river which is the most longest river located at yang shuo inside the Guilin, one of the most beautiful alike watercolor visual, April to October is the best vacation month to visitttt.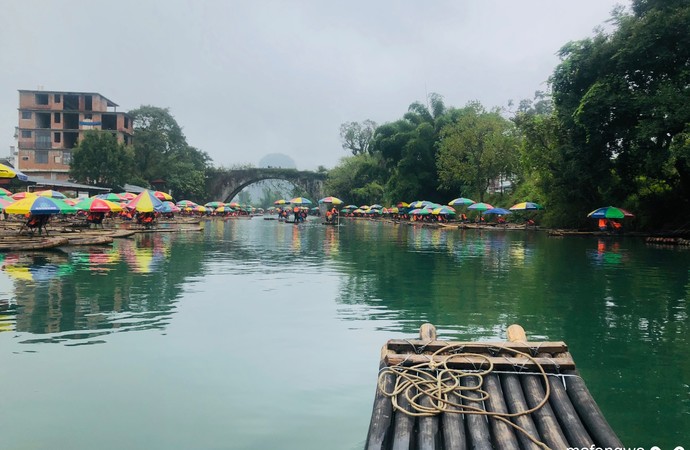 Pic from Ma feng wo
Yangshuo XiJie [ YangShuo West Street]

YangShuo west street is one of the Guilin oldest and modern street with 1400 years history, walk inside there has massive food stalk, drinking bar, and shopping. moreover, some of the the local workers knows well in English language so no need afraid the barrier language. night time is lively than day time.
SHI LI HUA LAN [10 meter art gallery mountain]
Shi Li Hua Lan which called moon mountain located at Yang Shuo, A long road with different beautiful scenery is the place to relaxing besides, there have rent bicycle, motor services, the begining of the spring is the best season to visitttt.
Silver Rock Caves

Silver rock caves is the one amazing place to visit which high as 16th floor height, insides is full of fantastic colorful light effect of the rocks can seen underground caves. the silver caves is formed by various of crystal stalactites and stalagmites in different shapes such as columns, waterfalls, and tower more.
This trip is better to follow tourist to visitt which can follow some rules of the caves.
it will not regret to visitt.
FOOD MUST TASTE IN GUILIN

BEER STEAM LI JIANG FISH
LI JIANG is one of the tourism place, one of the highlight local classic main dishes is Beer steam li jiang fish which the taste is umami and savoury hit to try.
Guilin vermicelli rice noodles
rice noodles is one of the highlight menu must taste when visit to guilin, which local people like to have the noodles as breakfast or lunch, rice noodles basically serve with the bold mellow gravy with those ingredients such as peanuts, scallions, picked vege, roasted meat and more.
EIGHTEEN NIANG
Eighteen Niang is one of the Guilin food to taste, which minced fish meat fill in those vegetables such as taufu, eggplant, bitter gourd and more to fry it and last taste with bold umami soy sauce.
STAY TUNED FOR NEXT BLOG byeeee